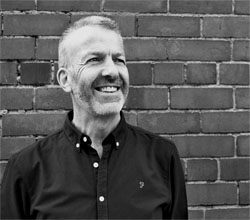 "His compositions have a broad appeal, to all ages and tastes, and he has that rare ability to create a melody which has instant appeal, and stays in the memory."
Dafydd Iwan
The Story Behind the Song
Robat Arwyn performing some of his songs and explaining the story behind the song
2018
March 5, 2018 Llawrdyrnu Society, Sarnau
2017
November 6, 2017 Llwyngwril Cultural Society
September 23, 2017 North Wales Music Festival - An evening of songs by Robat Arwyn with Rhys Meirion, Steffan Morris (cello), Côr Ysgol Pen Barras and Chôr Rhuthun.
September 18, 2017 Merched y Wawr, Rhuthun
March 8, 2017 St David's Evening - Conwy Churches
March 6, 2017 Clwb y Bont, Pwllheli
February 22, 2017 Merched y Wawr Llanfair in Pwllglas Village Hall
February 18, 2017 Golan Social Centre, Garndolbenmaen
January 26, 2017 Ysgol Twm o'r Nant, Denbigh
2016
November 25, 2016 Meibion Maelor, Wrexham
November 21, 2016 Chwilog Chapels' Organisation, Neuadd Goffa Chwilog
October 12, 2016 Seion Chapel, Llanrwst
September 28, 2016 Idris Literary Society, Dolgellau
September 21, 2016 Merched y Wawr, Wrexham in Capel y Groes
April 27, 2016 Merched y Wawr, Holyhead
April 9, 2016 Bob Owen Society, Llanrwst
March 7, 2016 Penlan Chapel Society, Pwllheli
March 4, 2016 Llandudno Chapel Society
February 24, 2016 Y Drwm, National Library, Aberystwyth
January 20, 2016 Pandy Tudur Chapel Society
2015
December 2 Hiraethog Club, Pentrefoelas
September 21 Merched y Wawr, Abergele
September 16 Penrhyn-coch Literary Society, Aberystwyth
Contact for terms and dates.
Adjudicating
May 4 & 5, 2018 Pontrhydfendigaid Eisteddfod
April 2, 2018 Pandy Tudur Eisteddfod
February 10, 2018 Abergynolwyn Eisteddfod
November 17, 2017 Dyffryn Ogwen Eisteddfod
November 6, 2017 North Wales Choral Festival (Llandudno) Schools' Day
October 21, 2017 Deiniolen Eisteddfod
August 4-12, 2017 Anglesey National Eisteddfod (Learners' Section)
June 24, 2017 Llansannon Area Eisteddfod
April 29, 2017 Betws yn Rhos Eisteddfod
April 14, 2017 Llandderfel Eisteddfod
March 29, 2017 County Eisteddfod (Adrannau & Aelwydydd)Conwy at Llansannan
March 25, 2017 Trefaldwyn Primary County Eisteddfod
March 11, 2017 Area Urdd Primary Eisteddfod, Colwyn Bay
December 16, 2016 Carol yr Wyl, Prynhawn Da S4C
November 4, 2016 North Wales Choral Festival (Llandudno) Schools' Day
July 1 & 2, 2016 Gŵyl Fawr Aberteifi
May 30, 2016 Urdd Eisteddfod, Flintshire
May 21, 2016 Anglesey Eisteddfod, Llangefni
February 13, 2016 Llanllyfni Eisteddfod
Commission Works
2016-2017
Llwybrau - a piece for the cello - commissioned by the North Wales International Music Festival
Roedd yn y wlad honno (Gloria in Excelsis) - Trelawnyd Male Voice Choir
Dy Hanner Di o'r Byd (words by Karen Owen) - Côr Cofnod
Lleisiau Mewn Cynghanedd (words by Tudur Dylan) - Côr Lleisiau'r Cwm
Canu yn ein Gwaed (words by Rhys Dafis) - Bro Aled Male Voice Choir
Conemara Meirionydd (words by Myrddin ap Dafydd) - composed during workshops with pupils from Ysgol Bro Tryweryn, Y Bala
Sion a Sian (words - traditional) - Côr Cytgan Clwyd
2014-2015
I am the Song (word by Charles Causley) - The City of Chester Male Voice Choir
Diamonds that shine in the night (words by composer) - The Chester Ladies Choir
Dyma gariad fel y moroedd (words by Gwilym Hiraethog) - Bro Aled Male Voice Choir
Mae'r awel yn ein huno (words by Tudur Dylan) - @ebol
Ger y Lli (words by Eirug Salisbury) - Côr Ger y Lli
Anthem o Lawenhad (words by Sian Freer) - Cantorion Rhos
Cân yr adar yn y gwynt (words by Tudur Dylan) - Ysgol Morgan Llwyd, Wrexham
Ffydd Gobaith Cariad (words from the Scriptures)- Urdd Eisteddfod 2014
Recent

Robat Arwyn on Radio Cymru
Another series starting Sunday, 1 October at 6.00am.

Robat Arwyn's Journey - St Asaph Cathedral - 23 September, 2017
Evening hosted by Rhys Meirion interviewing Robat Arwyn about his work as a composer, conductor and pianist. Musical items by Rhys Meirion, Robat Arwyn, Côr Rhuthun, Côr Ysgol Pen Barras and Steffan Morris
North Wales International Music Fesitval

Doniau'r Ynys
Including
Nerth y Gân
sung by
Rhys Meilir
and
Yn dy gwmni di
sung by
Gwen Elin
.
Sain

Diamonds that shine in the night/Sêr yn disgleirio'n yr hwyr
SSA Arrangement
English words by Robat Arwyn; Welsh words by Mary McGuyer
Curiad
.

Nerth y Gân (Gift of Life)
SATB sheet music of Cerddwn Ymlaen's 2015 campaign single, originally recorded by Rhys Meirion and Côr Rhuthun. Click
here
see a performance on YouTube.
Sain
Mae'r awel yn ein harwain
Caneuon y Wladfa
- A music book which includes two songs by Robat Arwyn and Hector MacDonald, celebrating the cultural and linguistic links between Wales and Patagonia. Lyrics by Tudur Dylan.
Atebol

Trio - Cân y Celt
The second CD by this popular trio - Emyr Gibson, Steffan Lloyd Owen and Bedwyr Pari - including an arrangement of
Dal y Freuddwyd
.
Sain

Bugeilio'r Gwenith Gwyn
Special arrangement for the 2017 Urdd Eisteddfod for Boys' Choir TB Yr 13 and under. (Comp. No. 207)
Curiad

Various Artists - Llechi
This collection of songs is testimony to the thriving musical tradition of the magnificent slate valleys of Gwynedd including an arrangement of
Cerdded Hyd y Llethrau
sung by
Lleisiau Mignedd
.
Sain
.

Ffydd Gobaith Cariad
Piece commissioned by Urdd Gobaith Cymru and Tŷ Cerdd. Sheet music of SATB version published by
Sain Records
.

Adre'n Ôl
Sheet music published by
Sain Records
. SATB version.
Details of available sheet music on Choral Works page. To order follow one of these links to the publisher: